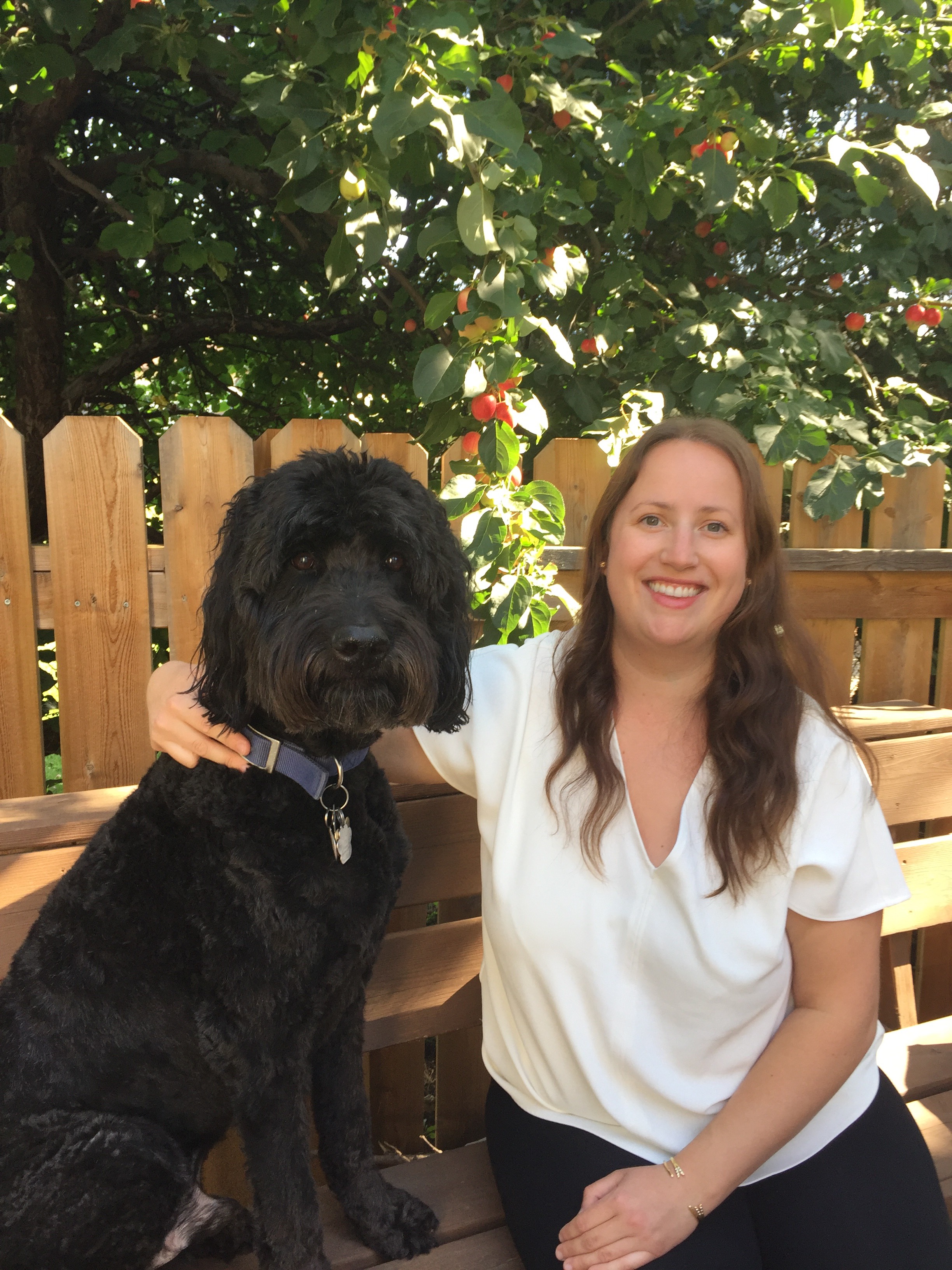 Dr. Goodman is originally from Saskatoon, Saskatchewan where she also spent her university years. She grew up with a mischievous and memorable family dog, a Bichon Frise named Rambo, and always had an interest in veterinary medicine. While at the University of Saskatchewan, she obtained a 4 year Bachelor of Science degree in physiology before acceptance into veterinary school. She graduated from the Western College of Veterinary Medicine in 2015. As a student, she had many unique experiences including taking part as a Canadian delegate at an international symposium on wildlife utilization in Southern Africa. There she learned about veterinary wildlife medicine, including capture and medical work with rhinos and elephants. She also volunteered as a student for several spay/ neuter/ wellness clinics in Northern Saskatchewan, North Dakota, South Dakota, and Washington State. In her final year of veterinary school, she enjoyed an exciting clinical rotation at the Calgary Zoo, sparking her interest in a future in Calgary.
After graduation, she volunteered briefly as a veterinarian at the Rescue Center Costa Rica, working with sloths, monkeys, and tropical birds.
After her adventure in Costa Rica she moved to Regina, Saskatchewan where she spent her first year of clinical practice at a mixed animal practice in Lumsden, Saskatchewan, working with large, small and exotic animals. She then moved to a small and exotic animal practice in Regina where she practiced for 3 years. Here she developed many special interests including wellness and preventive medicine, ultrasound, dermatology, ophthalmology, and exotics.
Dr. Goodman is excited to join Midlake Veterinary Clinic in Calgary. She is looking forward to meeting everyone and enjoying all that the surrounding mountainous area offers. Outside of work, she likes to spend time and go on adventures with her 10 year old dog Louis who is a proud, playful and energetic mutt (Standard Poodle, Golden Retriever, Labrador Retriever, and Border Collie mixture). She also enjoys traveling abroad, camping, biking, water sports, hiking, painting, and cooking in her free time.